« Back
Bubble Ponytail Tutorial
Fall is here and I could not be more excited! There is something about the cool crisp air, all the yummy coffee smells and cozy blankets that gives me butterflies! It always brings a sense of nostalgia for me and each year seems to feel special in its own way. I love the start of new seasons because they always feel like a fresh start and bring excitement to my heart!
I love all things cozy so when I have an excuse to bring out comfy cardigans and oversized sweaters, I'm a happy girl. Find a hairstyle that goes well with those and it's a done deal!
Are you hanging on to summer as long as possible or are you ready to jump all in to fall and start lighting your candles and cozying up? Let me known down in the comments!
The Bubble Pony:
Here are step by step directions, and also there will be a video tutorial at the bottom that will show you real time how I do this style!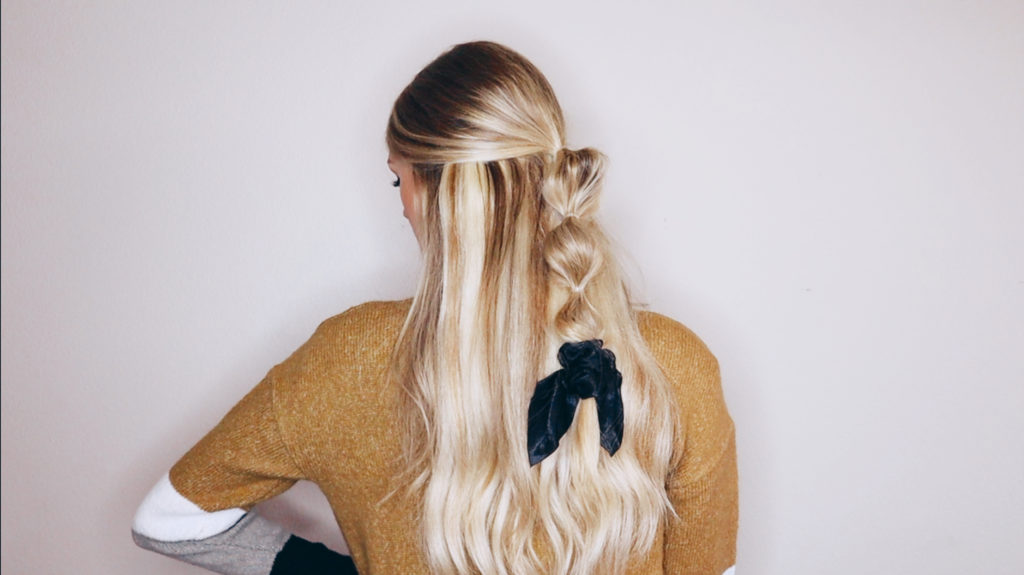 While the bubble pony may look like a more advanced hair style, it is actually one of the most simple and quick styles to achieve! I love the look of it tied with a hair scarf and half up/half down – let me show you how easy this hairstyle really is!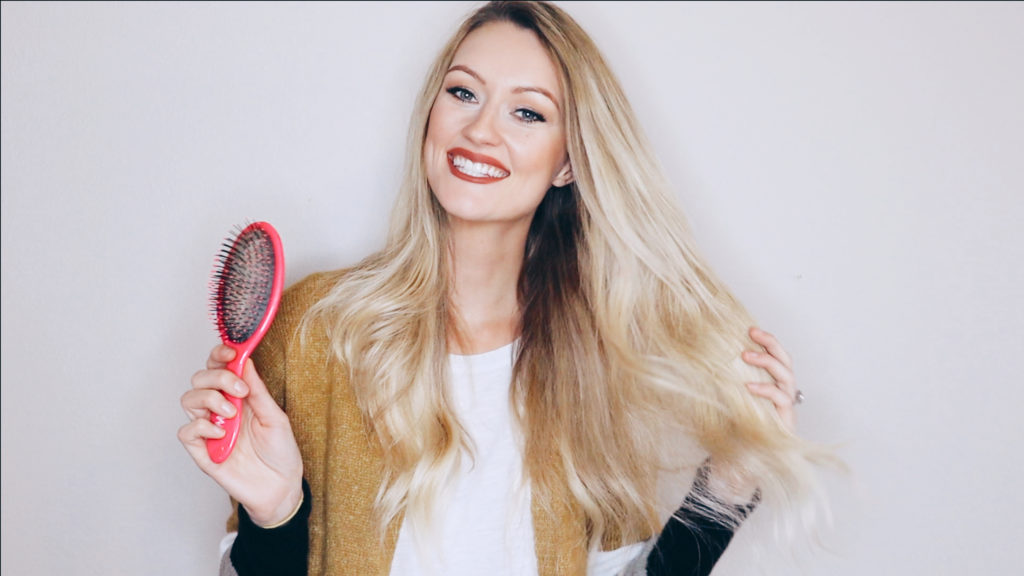 First, you'll want to brush out any tangles you may have and make sure the hair is smooth. This will allow for easy styling once you start pulling the hair back so you're not wrestling with tangles!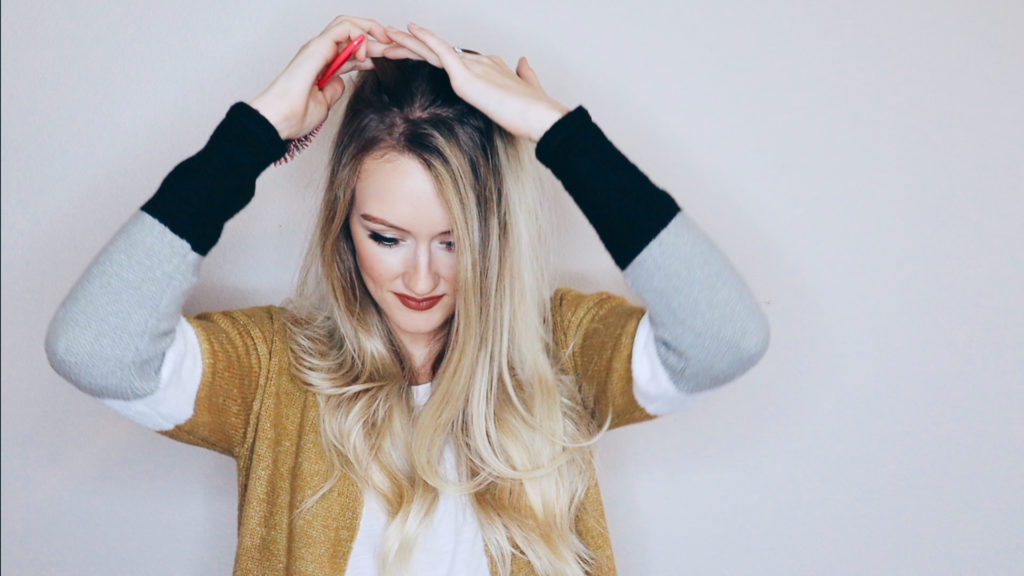 Next, I always love to add a bit of volume to the crown of my hair when I'm doing a half up half down style. To do this just grab a small section of hair at the crown and back comb it a bit. Depending on how much volume you want you can just do a couple sections, or do a tighter back combing and finish with hair spray if you're wanting more volume!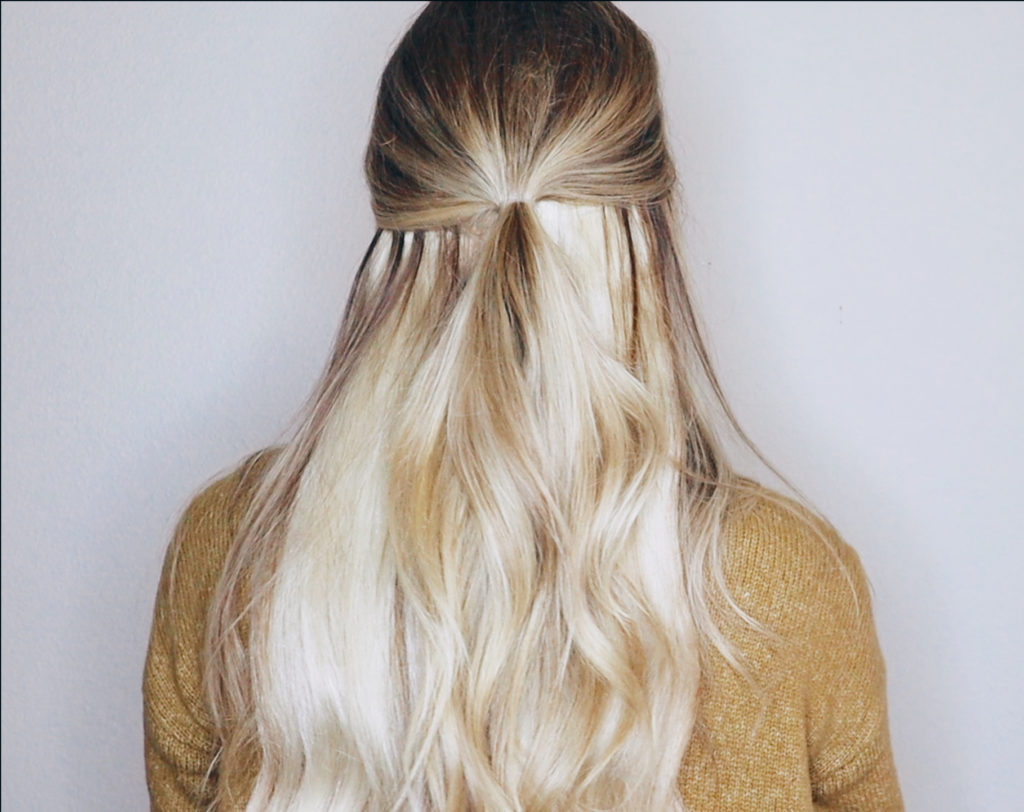 For this style, you'll want to use clear elastics for the seamless appearance.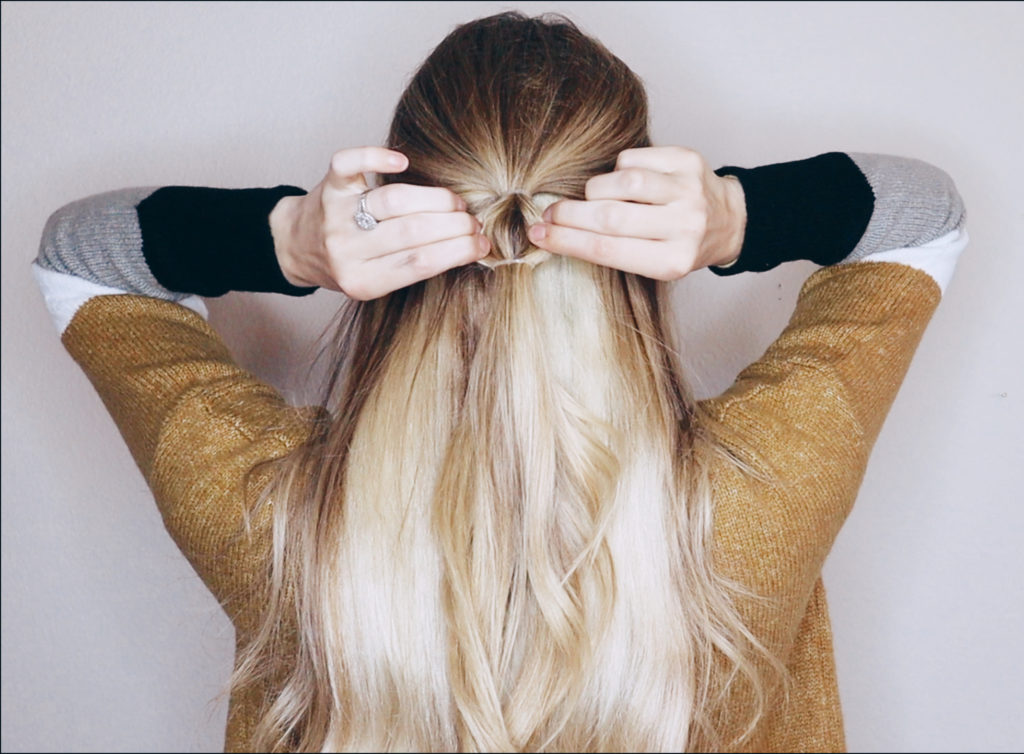 Tie the next elastic about an inch and a half (depending on your hair length) down from the first one. Then, pull at the hair in between and this will create the bubble! The bubble's are actually so simple to achieve, just pull the hair apart gently and watch the bubble be created!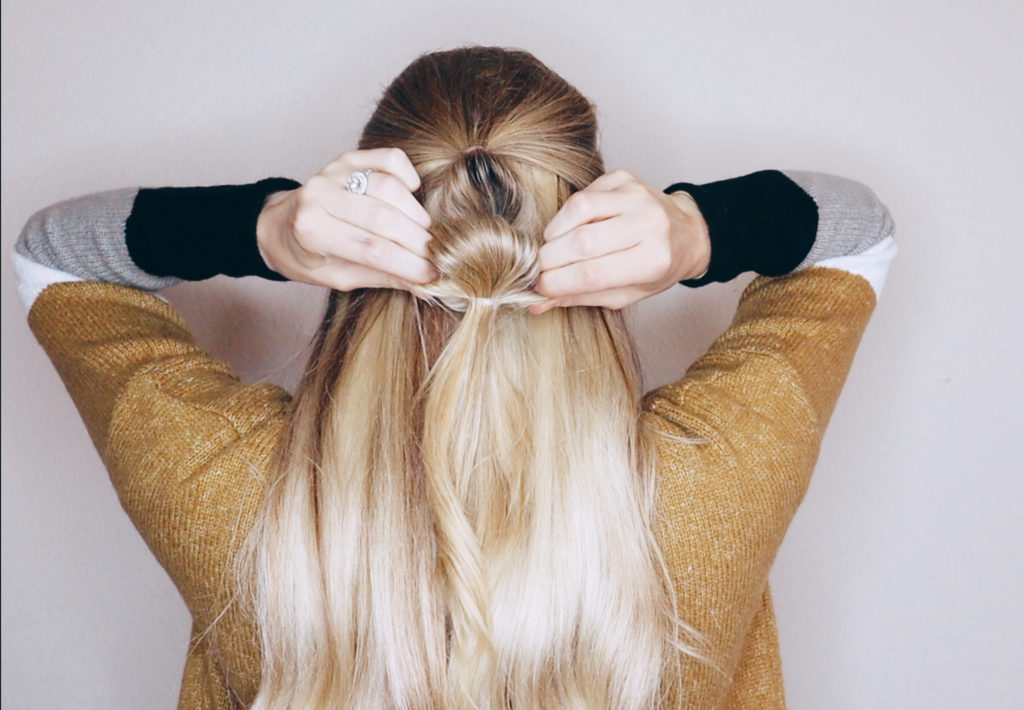 Repeat the previous step for your next bubble and pull apart as well.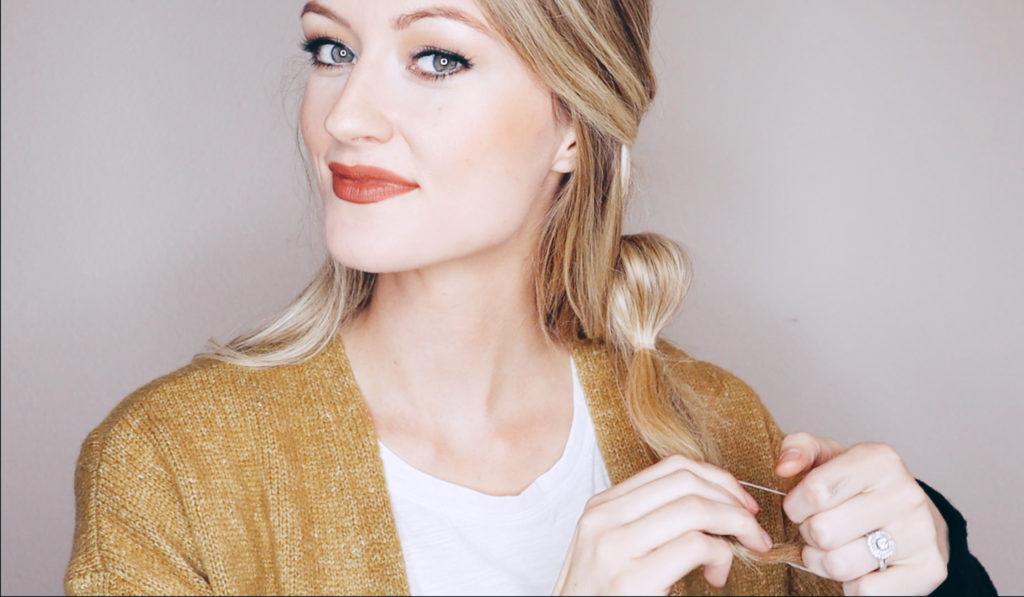 Once you get to the third you should be able to Pull the hair around to the front so to save your arms from burning 😉
Personally, I like to do three bubbles because I find it is more appealing to the eye. Finish off with a hair scarf, or scrunchy and ta-da! Easy as 1-2-3 right?!
So tell me, what's your favorite way to get into "fall mode?" Is it pulling out a new book, candles, a new blanket, stocking up on sweaters or playing board games with loved ones?
I'll admit, I love all things pumpkin so I love grabbing my pumpkin latte's, and also creating some yummy diffuser blends so my home smells like mom's house when you go home for Christmas and she's got something freshly baked from the oven!