« Back
Best Hairstyles For Mother's Day
This Sunday, the most most special day of the year is here…Mother's Day. A special day honoring motherhood. Mothers around the world are celebrated for all their hard work. Their unconditional love, outpouring support and sacrifices they make for their children. Feeling special on this day is inevitable when you are a mom. It's always nice to receive flowers, chocolate and gifts but nothing beats celebrating this day with your children. I always say to my husband that every morning when I wake up my daughter to get her ready for school, feels like Christmas. The smile on her face or when she whispers "I love you mommy" melts my heart and makes everything worth it.
Finding the time to pamper yourself when you are chasing your little ones, taking them to activities and meal prepping seems impossible. Don't worry, we thought of your little ones too. Our mommy and me hair tutorials not only will give you some special bonding time with your children but will also teach fun ways on how to use clip in extensions on them.
I have put together a few hair tutorials for you which are simple to create and do not take a lot of time. If you don't have long hair I do recommend clip in hair extensions. They will give your hair instant fullness and length without the commitment. They are a great way to switch up your hair for any special event. If you need help clipping them in your hair you can check out this tutorial here.
Bubble Low Ponytail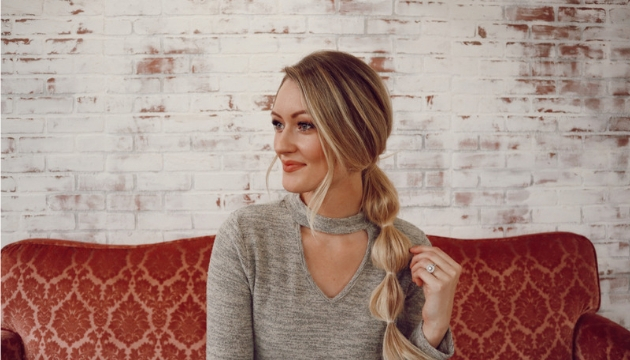 Nothing says fun like this Bubble Ponytail Hairstyle. As seen on many celebrities, this look has become very popular all over Social Media. When I fist saw it I thought it would be really hard to create but I couldn't have been more wrong.
WHAT YOU WILL NEED:
*Makenna is wearing Cashmere Hair Extensions in the shade Pale Ash Blonde in 20″
Side Braids And Low Buns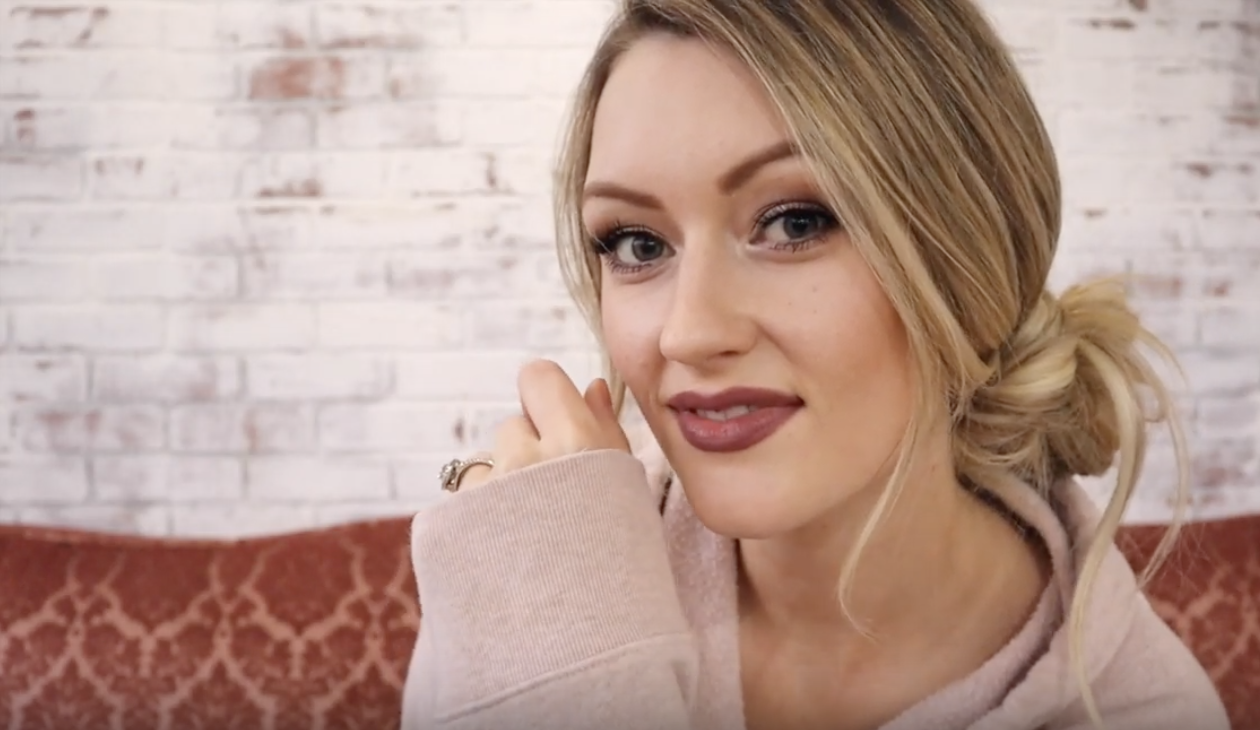 I can't think of anything more perfect for Mother's Day than this look. The braid detail and the few extra twists take this hairstyle from average to gorgeous without looking too done up.  It's always in style and it flatters just about anyone. I love this look because it's not as formal as an intricate low bun yet it looks very polished. Plus two buns are always better than one.
What You Will Need:

Peek-A-Boo Pink With Mom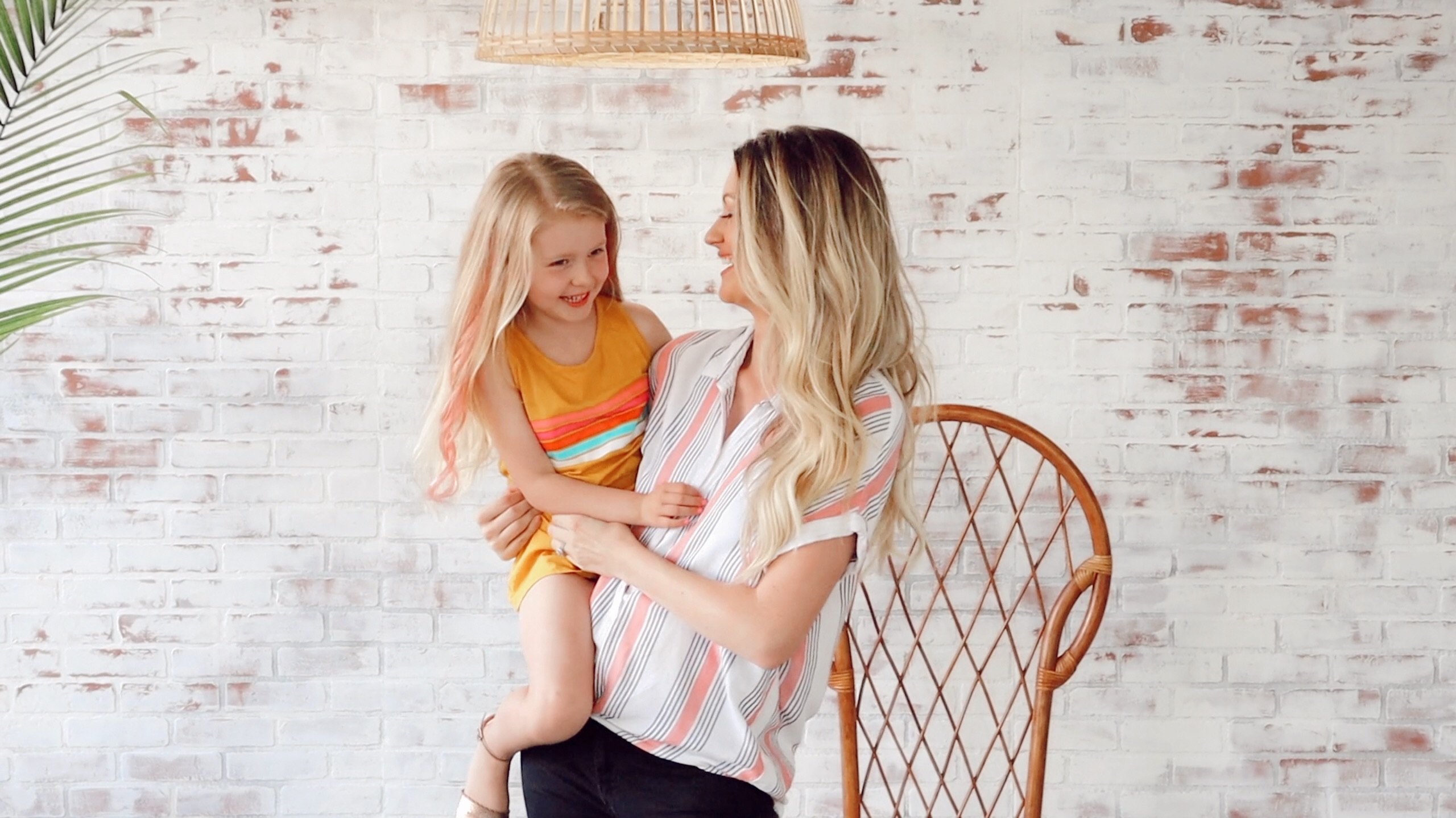 There is nothing better then getting ready with your mini me especially on Mother's Day. Sometimes it is a challenge just brushing their hair. There have been so many mornings when my daughter has rocked the "Bed Head" look to school. Making it fun for them makes things so much easier. In this tutorial, Makenna used pink clip in extensions on her daughter and they look so cute on her. Who doesn't love pink?
Half Up Bun With Mom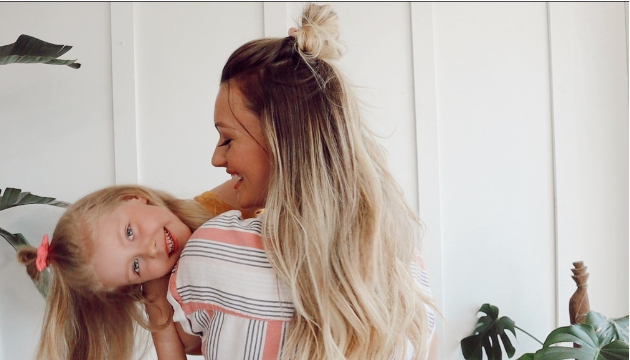 This is the cutest and easiest hairstyle for anyone especially for your little ones. The half up bun is very flattering because it pulls the hair away from the face while bringing attention to it. It also creates the illusion of having fuller hair. The looser the bun the fuller your hair will look. Secure your bun with a cute colorful hair tie.
I hope you love these tutorials as much as I do and give them a try. If you have any questions or feedback please leave a comment below. Happy Mother's Day!