« Back
5 Hair Tips To Keep You Cool This Summer
Every year we impatiently wait for summer. The last few months approaching summer we feel more motivated to go to the gym and get that beach body ready than we do all year. At first, the excitement of warm weather feels like the best thing since last bread. Eventually the excitement wears off as the weather gets hotter and hotter as each week goes by and you are ready for some relief.
One of the areas that gets most stickey and oven-like is our head and that's because our hair plays a big part in this. The more hair you have the hotter and stickier you will feel! Trust me, I have been there. Last summer I thought it was a great idea to to get 20″ tape in extensions. I suffered in silence because everyone around me told me not to get them and they were right! But what does a girl who loves extensions do? Keep on reading for some great tips to keep you cool all summer while still looking stylish.
Clip In Hair Extensions
Let's talk hair extensions. What's not to love, the volume, the length, everything we want our hair to be. My hair is very fine so i have relied on hair extensions most of my adult life. I have tried many different kinds and even though I love how they look, I think they are very damaging. Plus, I get bored with my hair and like to switch things up and can't really do that with permanent hair extensions.
The past year I have tried clip in hair extensions and they have been a god send. Not only they are not glued to my hair 24/7 they also do not damage my hair like other hair extensions. I know the last thing you want to deal with in the summer is your hair. Most of the time my hair up anyway from the heat and humidity. But for those special occasions, dinner dates, lunch with friends when I still want to look presentable I wear a few wefts of clip in hair extensions in 16″ length. This way my hair looks full but it is still short enough that won't make me too hot.

Make A Messy Bun
View this post on Instagram
There are so many cute messy bun hairstyles all over social media. This is my go to hairstyle for the summer. The best thing about a messy bun is that it looks better when your hair is not washed. There is more texture to your hair your hair tie won't slide off. My go to products to use before I make a messy bun are dry shampoo and texturizing spray.
Ponytails
View this post on Instagram
The messy bun is a great way to keep our hair away from our face but so is the ponytail. A lot of the times when you think of ponytails you think of boring hairstyles or going to the gym. But that is not the case at all since ponytails have evolved to sleek and trendy hairstyle options. I have very fine hair so when I put my hair up my ponytail looks very thin and short. If I am going out I always wear the  Cashmere Hair Wrap Up ponytail. It matches my hair perfectly and makes my ponytail look very thick.
Braid Your Hair
View this post on Instagram
Another way to keep your hair away from your face is by braiding your hair. There are so many kind of braids you can rock during those hot summer days. If you are going to go for that loose braid kind of look it's best to style your hair when you haven't washed your hair. That's when the hair has the most texture.
Air Dry Your Hair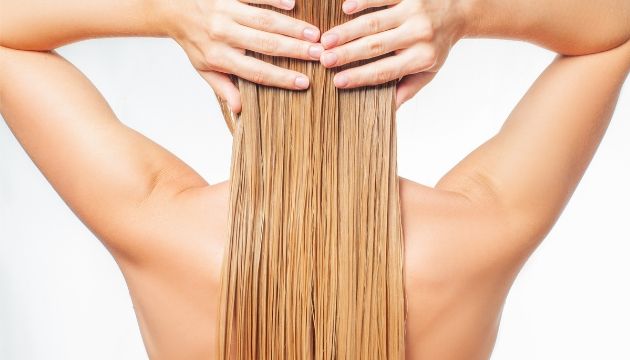 Through out the years I have done a lot of damage to my hair using hot tools. I try to avoid them as much as I can. The best way I have found that works for me to keep my hair healthy is to let it air dry after I shower. I use a leave in conditioner and place my hair in a bun and in the morning I wake up with natural soft curls. Not only this will keep you cool in the summer but you don't need any tools to style your hair.
Do you have any hair tips that help with the summer heat? Please leave a comment below.