« Back
5 Clip In Hair Extensions Summer Go-To's
Being from Boise, we get all four seasons and I absolutely love each change of season! Summer is gorgeous for obvious reasons and something about it just brings that "relax and reset" mentality. Agenda's go out the window, schedules tend to have less demands and more flexibility, and who doesn't love laying out by the pool and getting in that summer sun? Hikes, park days, coffee dates outside on the patio… there's so much to love about Summer time!
With the flexible schedules and summer activities, I like to keep a running list of quick summer hairstyles that are tried and true! I typically want to be outside when it's nice out, so I don't love to spend a ton of time on my hair in these warmer months. This is where Cashmere Hair extensions come into play.
I actually feel like extensions make my styles so much faster because the 100% Remy hair keeps the style for SO much longer than my own natural hair! For instance, if I put in some waves into the extensions, I know they'll be in there until the next time I restyle or wash them. So taking 30 seconds to clip these extensions in will totally transform my look from 'blah' to gorgeous, styled hair within seconds! A few touch ups to my natural hair and I'm good to go.
Now, back to my favorite summer go-to hairstyles! These styles will come together in five minutes or less and you'll be on your way to your summer fun and rocking gorgeous, and somewhat effortless hair! Using extensions is my best kept secret to quick, beautiful hair – perfect for easy breezy summer time.
Half Up Top Knot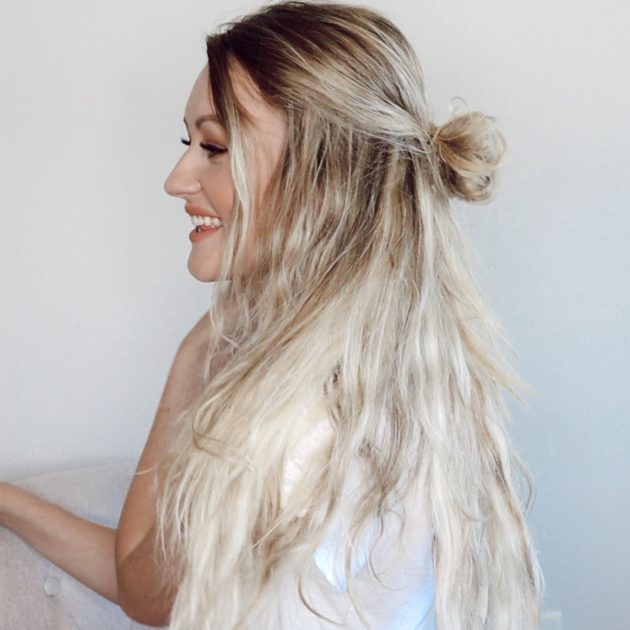 This is easily one of my top favorites because it's so quick and in my opinion, so cute! Simply put in your three larger wefts of hair extensions, and then gather the top third of your hair loosely into your hands. Wrap a hair tie around a few times and don't forget, the messier the better! I love to texturize the bun a bit by running my fingers through the bun and pulling it apart slightly.
The Classic Messy Low Bun

I love accessorizing this classic go-to with a baseball cap for errands, or a straight brimmed hat to dress it up a bit. This style would also be really cute with a hair scarf wrapped around the base of the bun or a larger pair of earrings! The key with this one for me is to keep an open hand while gathering the hair so that it's more spread out and then wrapping just a few times around the hair tie to keep it loose. Any larger pieces that didn't make it in and look a little out of place? Simply tuck the ends back into the hair elastic!
Braided Half Up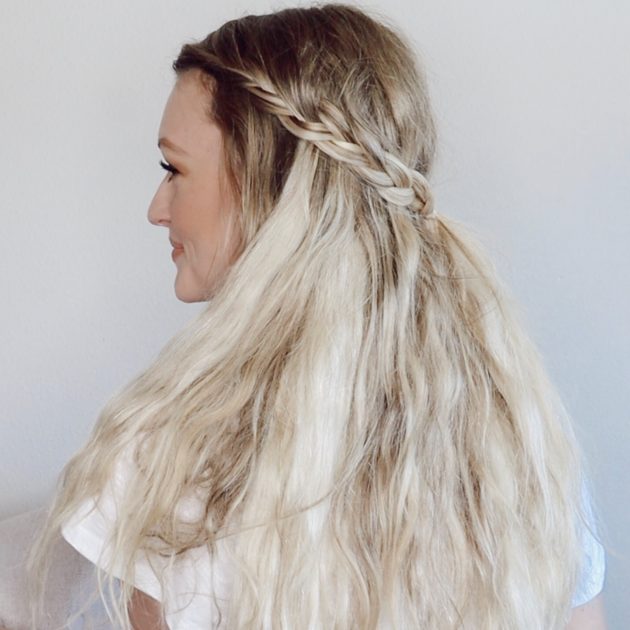 This style is amazing for keeping your hair out of your face, yet still keeping it down. It's gorgeous and would be perfect for a summer night on the town with your girlfriends or a date night with someone special. Paired with a flowy dress and strappy sandals would be darling. For this hairstyle, insert two side piece extensions to give you hair some extra volume where you'll be braiding for thicker braids. Tie off with a clear elastic in the back for a seamless look!
Braided Low Ponytail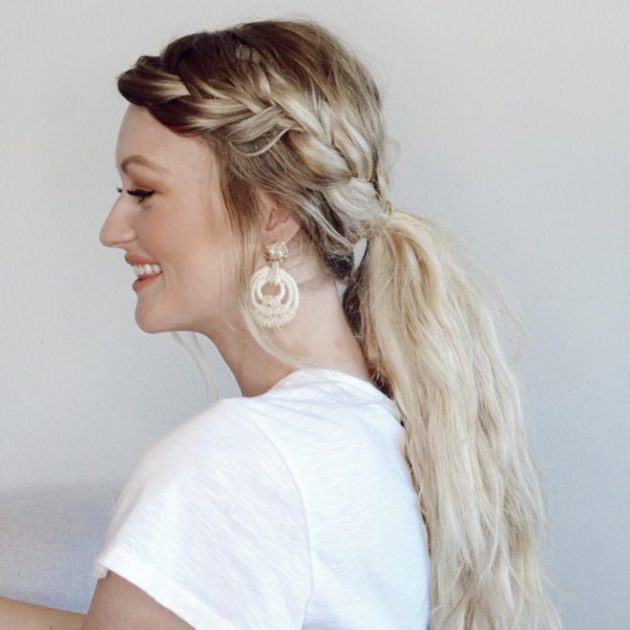 To achieve a larger braid, stack two side piece extensions one on top of the other and you'll have plenty of hair to gather into your braid! Add in hair to each piece of the braid until you reach your ear then just continue braiding all the way down. Include it into your ponytail – you'll want to use a thicker elastic for this style so it keeps in place!
The Classic Braid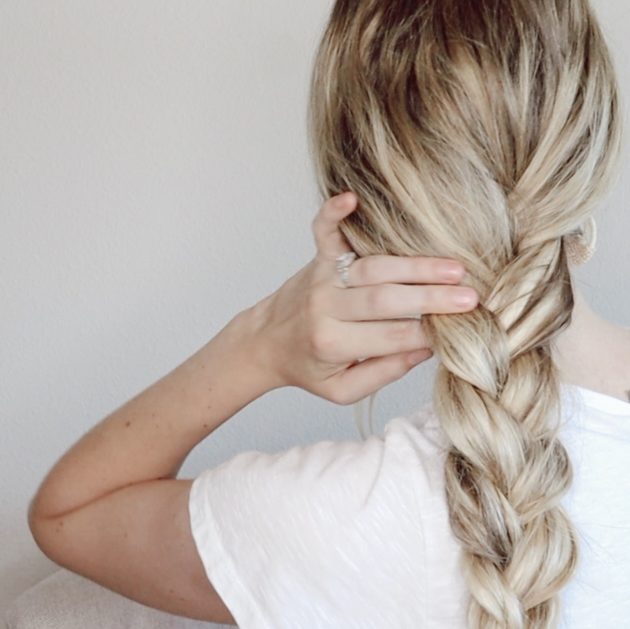 Just like the messy bun, you can really dress this style up or down! Hat, hair scarf, earrings, or just plain, this is a classic look that is one of my go-to's! It's also one of the quickest styles to do and keeps your hair out of your face as well. This would be perfect for a day of boating or running errands!
I hope you all love those summer go to styles – these are all ones that I rotate regularly when I'm wanting to look put together but don't want to spend too much time on getting ready for the day! I would love to know – what are some of your favorite summer styles? Do you regularly wear any in this list or do you have another go-to that wasn't mentioned here?