« Back
3 Simple Summer Hairstyles
Hey friends! Rhylae here from SmileyRhylae.com! For those who do not know me I have been a short hair girl for just over a year now! While I love my short to mid-length hair I find myself missing my longer hair every once in a while so I have teamed up with Cashmere Hair to add some length and fun to my summer hair styles! If you read the post on my own blog, you already saw some cute styles I put together for summer but I am having so much fun with my Cashmere Hair Clip-In Hair Extensions that I am going to share a few more looks here.
But first, a little bit about which extensions I am wearing and why I love them. I have the Clip-In Hair Extensions in the Lightest Blonde Shade in 16″. Since I have short to mid-length hair, I wanted something that would fit super naturally and give me a longer but still layered look. These definitely do the trick and give my hair a fuller look and feel in a quick minute! Besides the look of them, I also love the quality.
Cashmere Hair uses Remy real human hair at a superior quality for a quality and long lasting product. The clips are super easy to put in and discrete, so they blend with my hair for a completely natural look. So now, let's talk styling!
Pigtails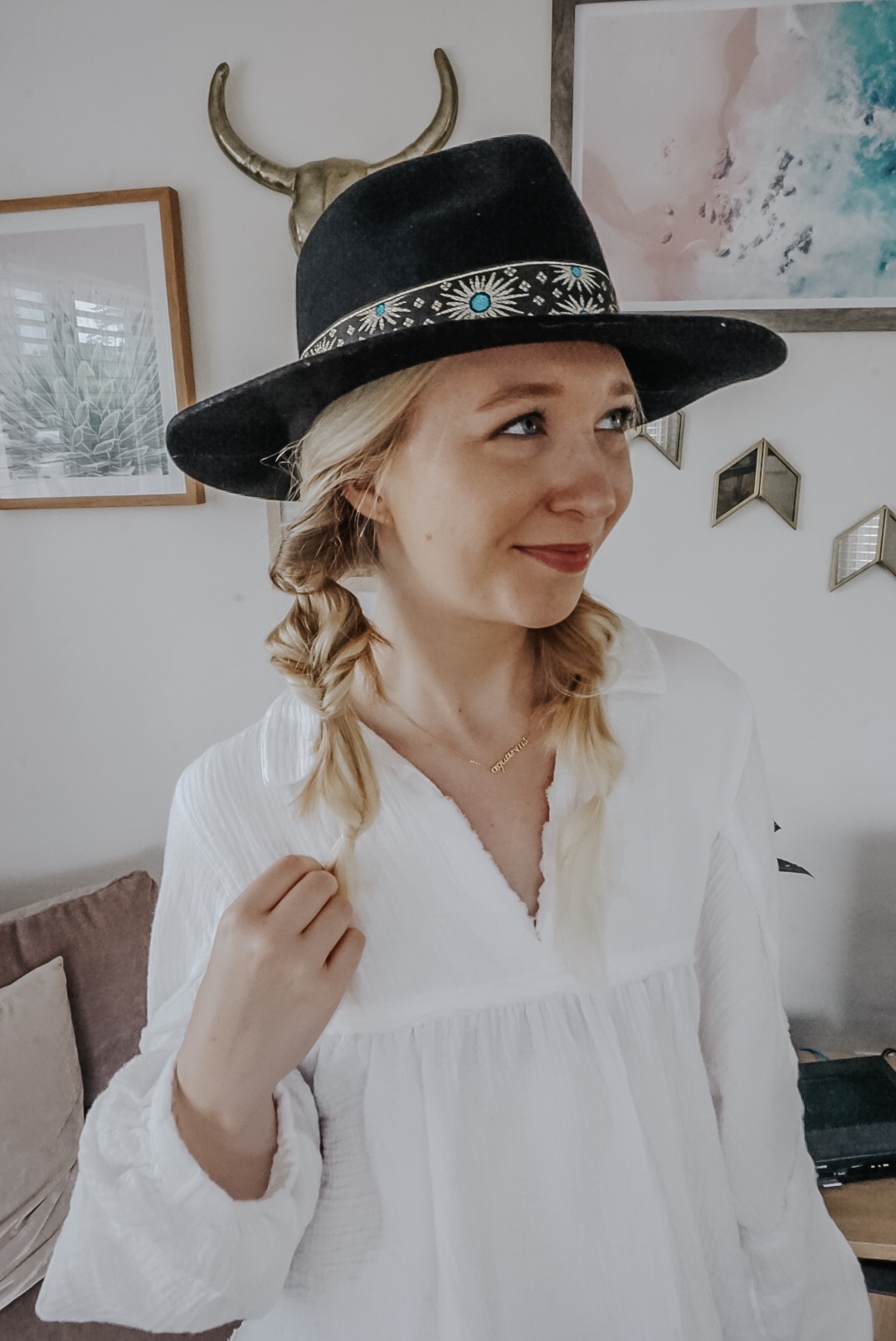 Pigtails are in and I am here for it! Fun fact, when I was in pre-school my mom gave me pigtails for picture day and I took one of them out… JUST ONE! It was super cute haha but I think this bubble style is a little better. I clipped in the four 3" wefts, two on each side, and then parted my hair right down the middle. I then pulled my hair into a hair tie and then split it and looped the hair through. Loosen it a little and then move a couple inches down and repeat until you have 3-4 bubbles, or however many your hair will allow. I have in the 16" wefts and it gave me 3 bubbles. I love this look for a beach day with a cute straw hat!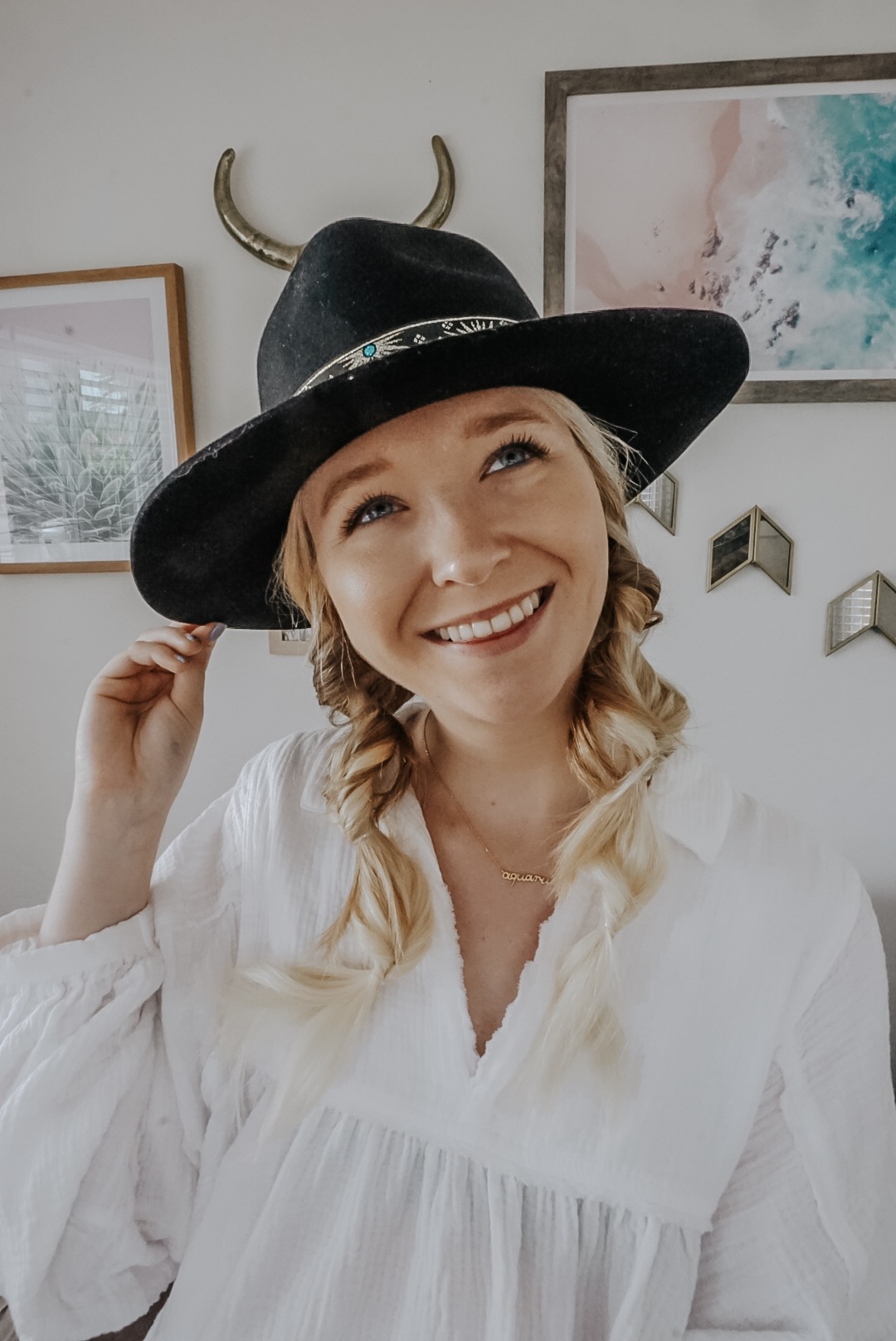 Little tip for styling the Cashmere Hair Clip-In Hair Extensions, before starting any style I clip in all of the wefts and curl them with my natural hair. I do this because I want the curl to flow naturally and mix in with my own hair and this helps to do so.
Low Scarf Ponytail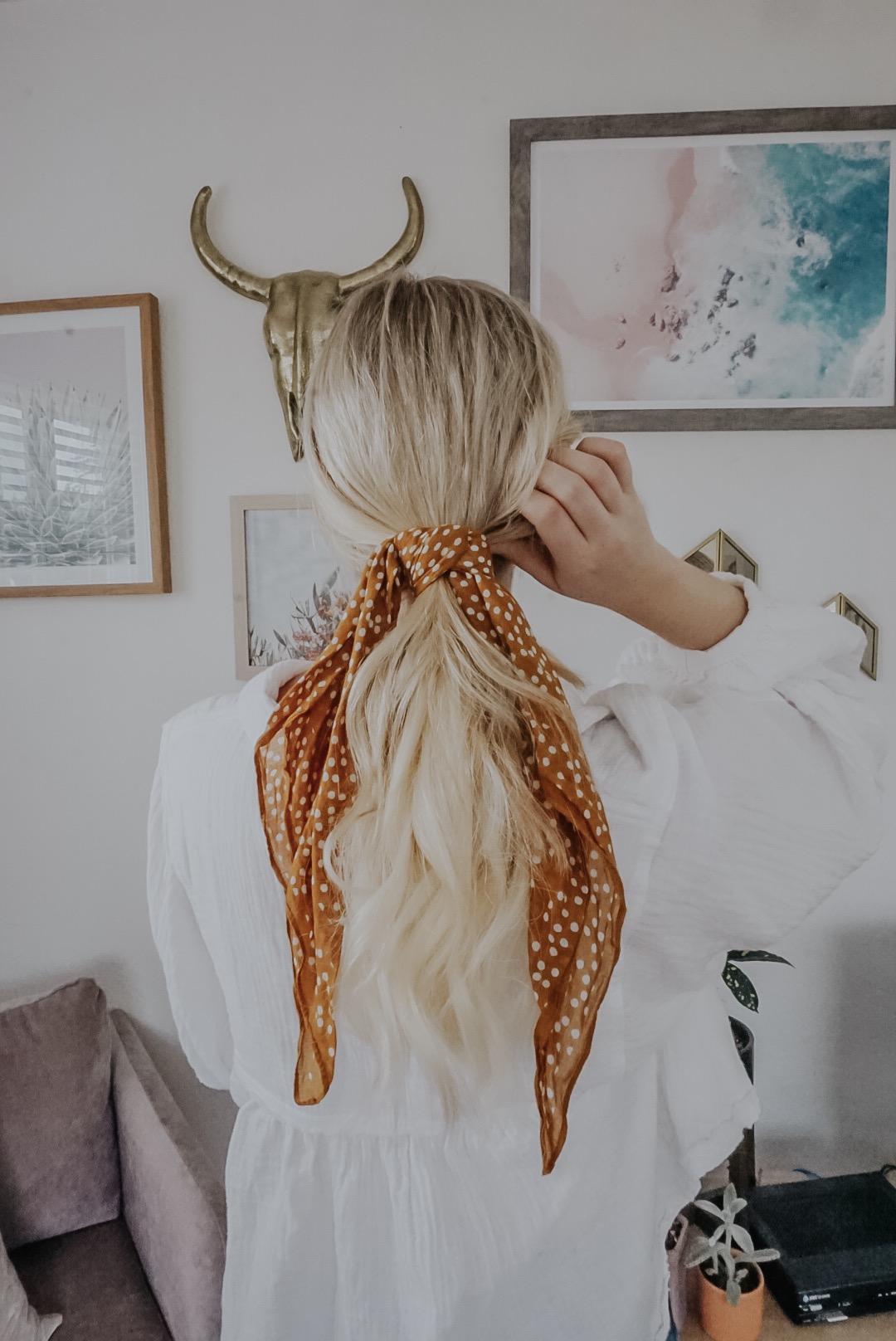 This next look is perfect for those hot summer days when you just want your hair out of your face and off your back! A  good ponytail and hair scarf and low ponies are always cute! I clipped in the 6", 7" and 8" wefts and then pulled my hair to the base of my head. Pull at the ponytails to loosen them because it will make your hair look effortless and like you just woke up from a relaxing beach nap. From there I added a fun summer hair scarf to tie together the whole look! Simple and easy this is actually a look I wear on a weekly basis so to add some length with the Clip-In Hair Extensions was a fun change for me and I got A TON of compliments.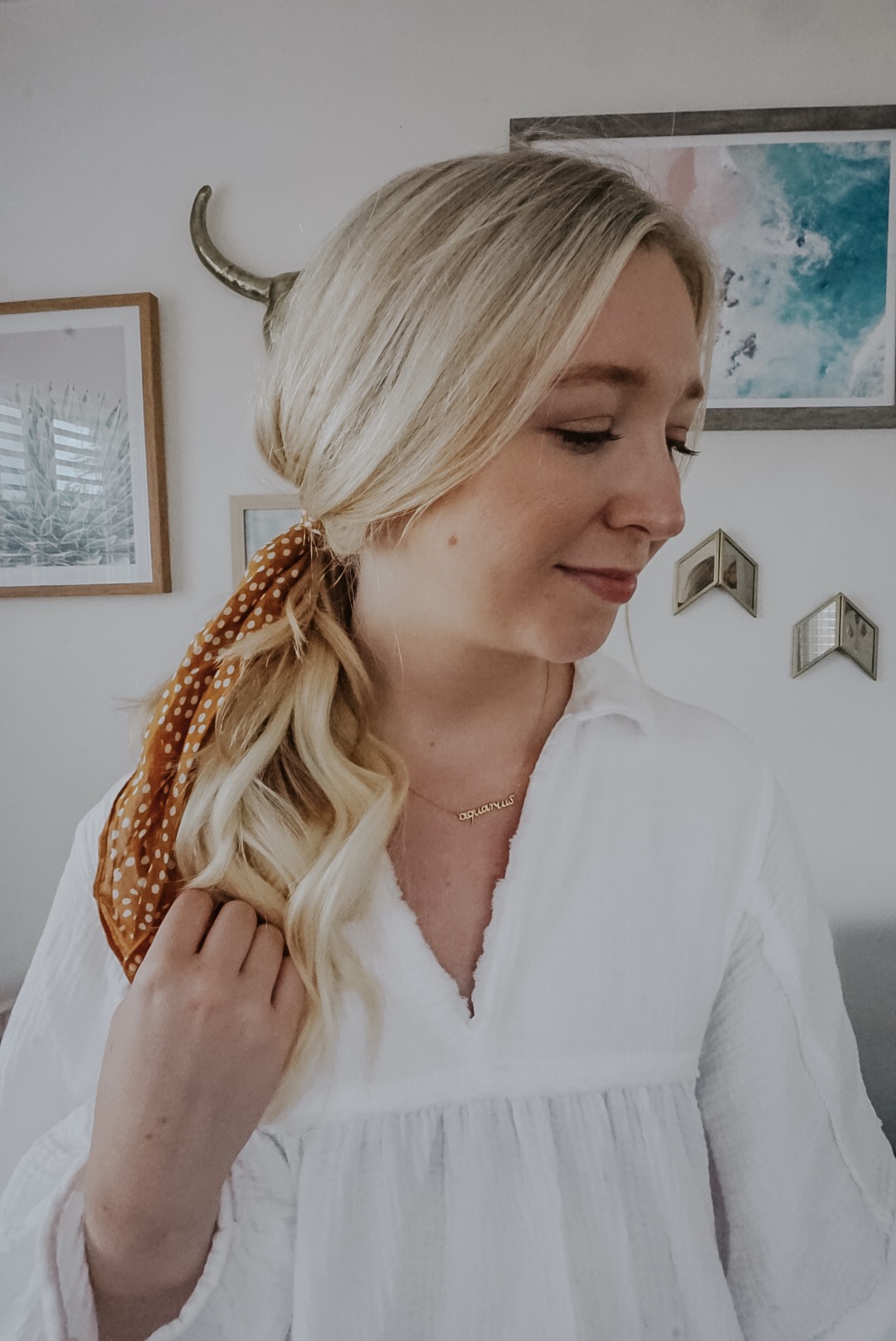 The hair scarf trend is definitely here to stay so adding a fun scarf will give your hair a fun twist. I also like that the hair scarf falls around the same length as my hair with the Cashmere Hair Clip-In Hair Extensions.
Romantic Scarf Updo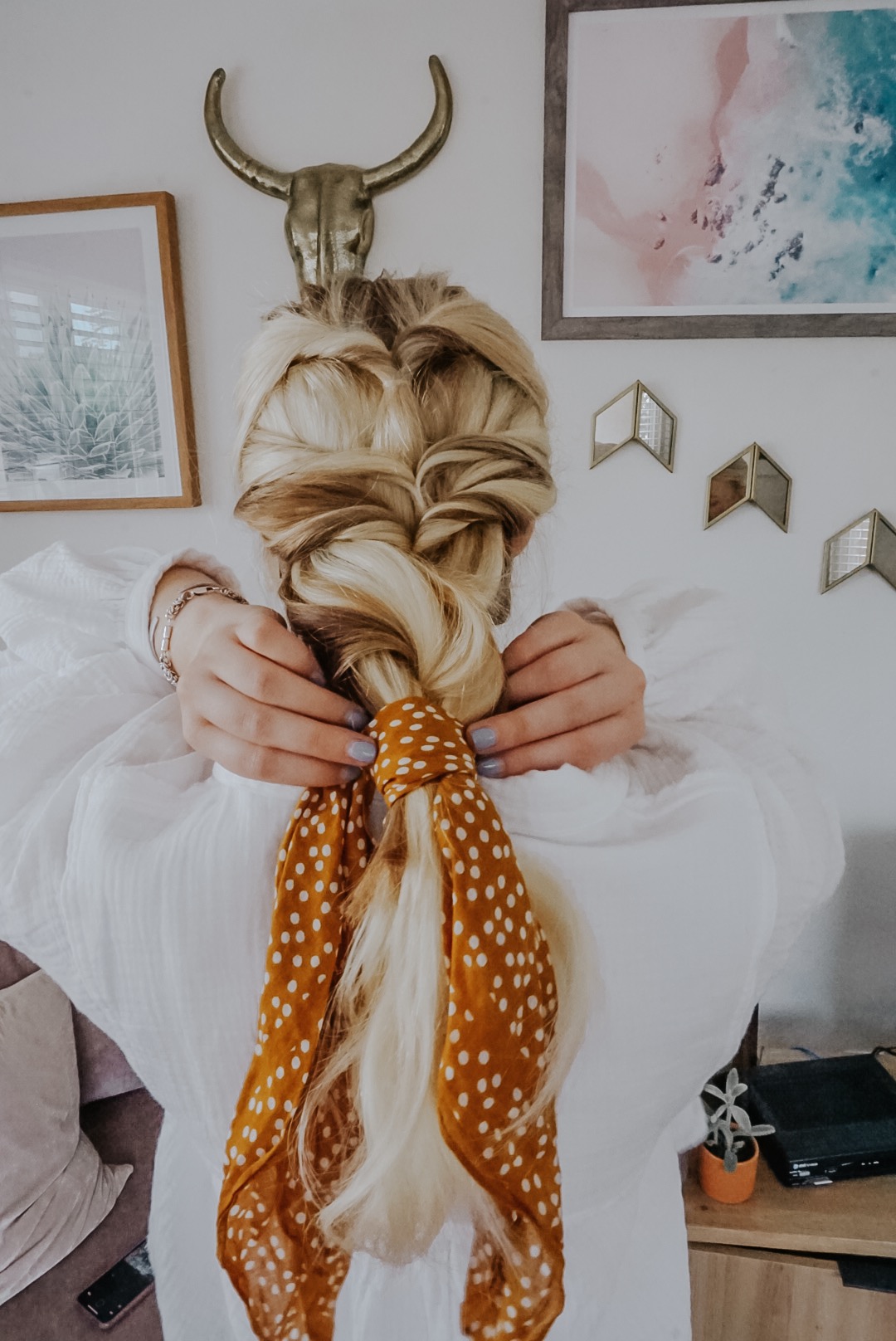 This last look is a variation of one I do pretty regularly with my short hair but I think it is even more fun with long beachy hair. I put in all the clip-in wefts, so I had lots of hair to work with. From there I just pulled back the top layer, making sure to grab some of the extension hair. Then I pulled it into a loose ponytail and pulled it through, similar to what I did with the bubble pigtails. Next I pulled another layer of hair back and repeated the process. Do it once more so you have three twisted looking ponies with the very bottom layer of your hair and some extension hair left. Then French braid all your hair. When I do any kind of braid, I always pull at it to loosen it and get a more relaxed look. Finish it off with a cute hair scarf and you are ready to tackle the hot summer day!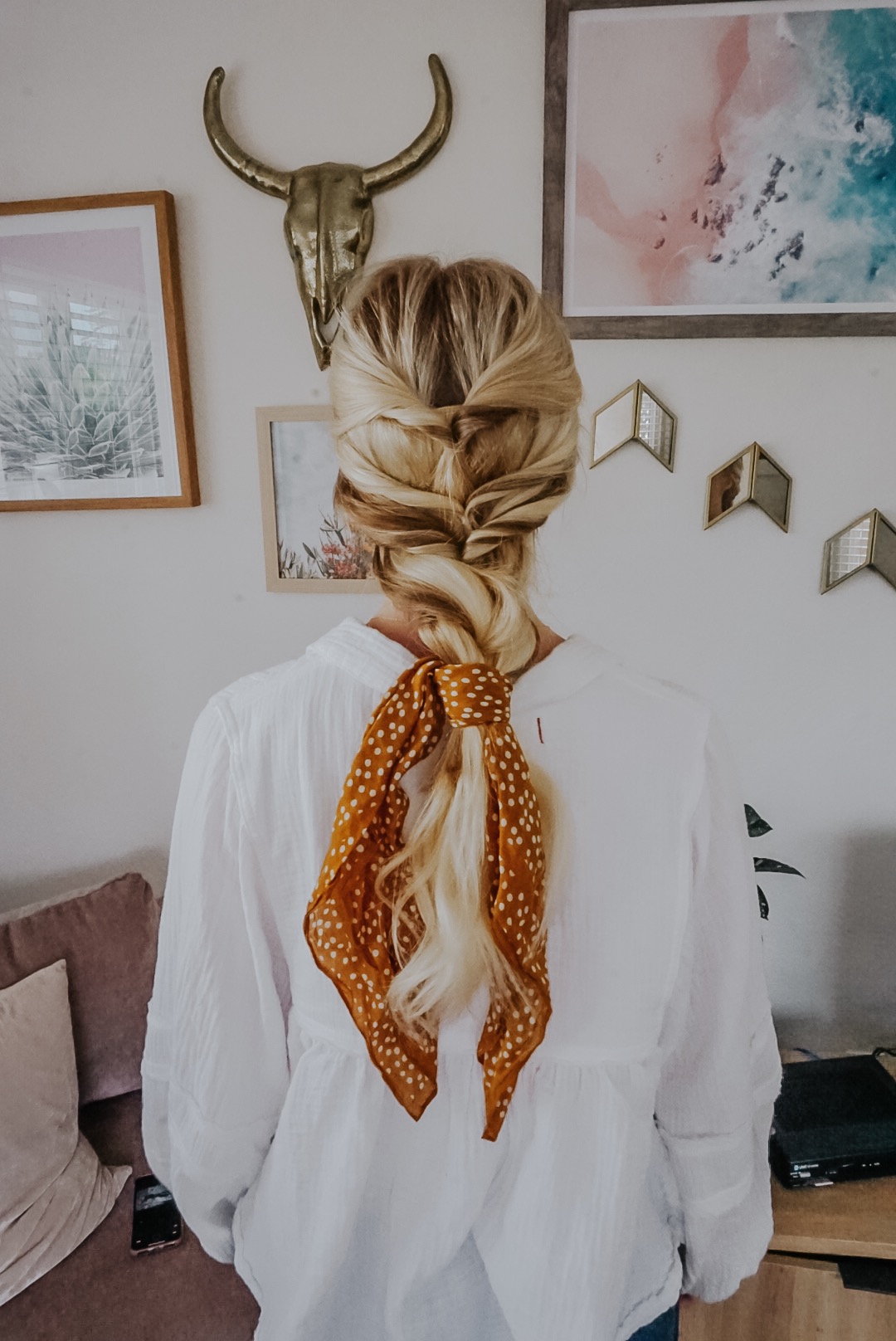 Having long hair definitely gives you more options with styling and being able to switch off from my normal short hair to long beachy styles has been a great change this summer. Plus who doesn't love more volume and natural color!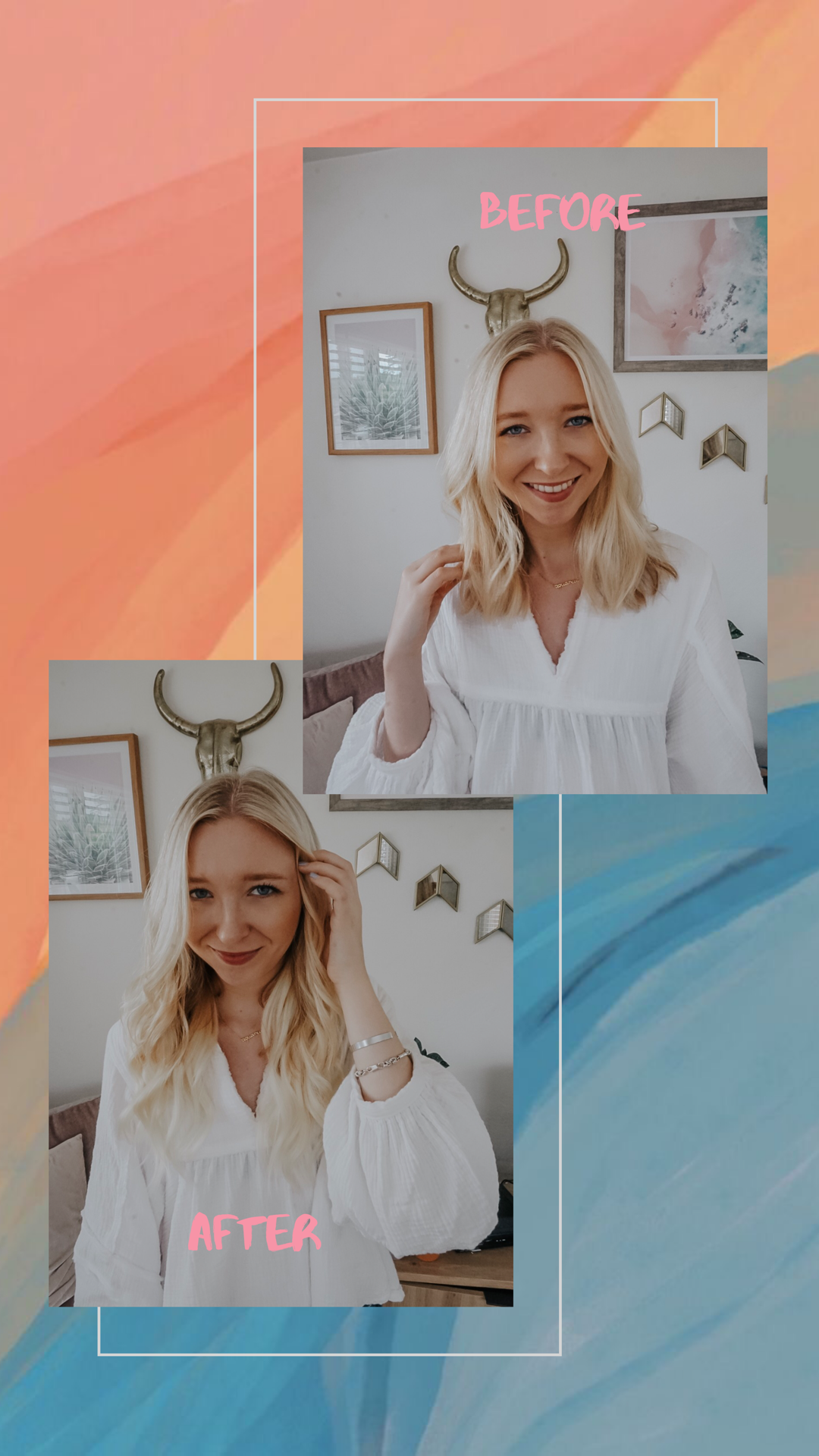 So those are three easy summer styles, I will personally be rocking these at the beach all summer with my Cashmere Hair Extensions! What is your favorite hairstyle to rock this summer?