« Back
2019 The Cutest Holiday Gift Guide for Her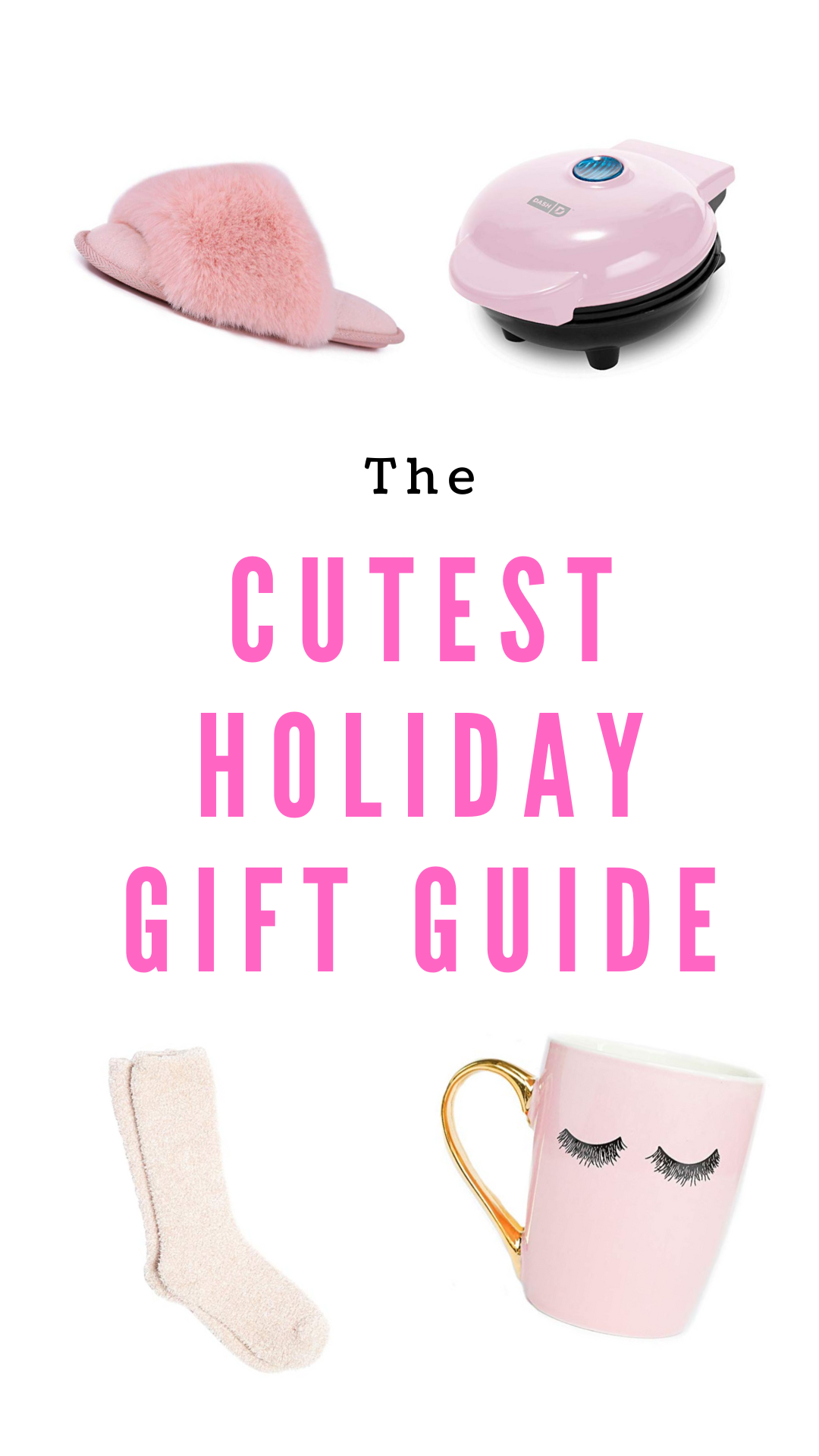 Is there anything better than a phone call with your mom when you're having a rough day? Or how about a spontaneous shopping trip with your sister to a new city or enjoying a spicy margarita happy hour with your girlfriends on a random Tuesday?
The women in our life truly enrich the quality of our time here on planet earth.
What better way to show our moms, sisters, and friends we care than a spectacular holiday gift to warm their hearts this season! Let's be honest, girls are SO much more fun to buy for than guys (like seriously you have holes in your underwear again? Wait, you want what for Christmas?)
I've rounded up some adorable 2019 holiday gifts for your girls that will make your mama say "aww!" and your besties squeal "heck yes!". Your sister will probably ask for another 😉 Let's dive right in to this holiday gift guide for her!
For the Homebody
I feel like this is pretty much every female after daylight savings hits. With it getting dark so much earlier, the desire to curl up, turn on Netflix, and enjoy all the cozy vibes is in full effect.
But a cozy night in watching the Hallmark channel isn't complete without proper cozy swag. Try for these cost-friendly homebody holiday gifts!
Cozy Coasters

The coziest of coasters. Pop that hot cocoa or red wine on one of these and settle in for a splendid night of comfort TV! Shop them here.
Pom Pom Throw
Everyone loves the feel of being wrapped up like a burrito on a chilly evening. Why not do it with style? This pom pom throw comes in multiple colors. Snag one here.
COTTON CANDY THOW PILLOW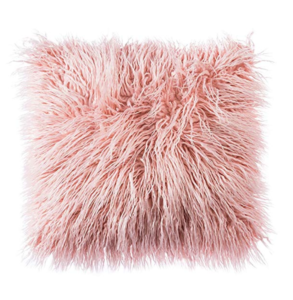 No holiday gift guide is complete without a little cuteness. These furry squares of joy double as decor and comfort. Shop them here.
For the Girl Boss
Women do more now than ever before. We hustle, we grind, we weed out creepy Bumble dates, we mentor, we parent, we fight the morning commute, we meal prep and drink the recommended daily amount of H20 – we do it ALL.
So naturally there's a girl boss in your life that deserves recognition for killing it in her career and life in general!
Enjoy these amazing boss babe gift guide options for her.
boss babe fuel tumblr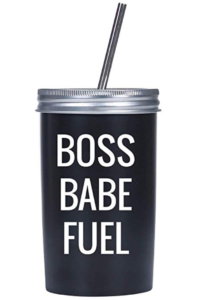 She'll always be reminded that anything is possible with a boss babe attitude (and a little caffeine) with this chic tumblr. Get it for your girl here.
boss babe office plaque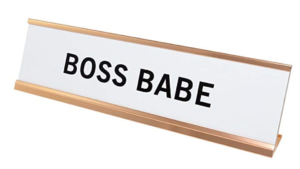 Sometimes pesky clients or annoying coworkers need to be reminded of who they're dealing with. Whether it's for your friend that works out of her kitchen or your mom at her corporate job, they will love this little reminder in their workspace.
pink portable blender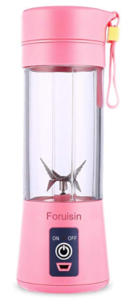 Because ALL THE THINGS. Make sure the female hustler in your life is getting the nutrition she needs. This portable blender is perfect for the gal with a busy, on-the-go lifestyle! AND it has a USB charger.
Gift the girl boss in your life one by clicking here.
For the Girly Girl
For the woman who loves all things soft, delicate, and pink, these gifts ring true!
Barefoot dreams socks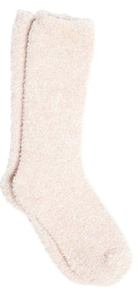 If you've heard of their amazing blankets (the Kardashians all have one!) then you know their socks are equally amazing AND fall under a much friendlier price point.
SO soft. I think my mom needs a pair. Shop them for your girly girl here.
Cashmere hair extensions gift card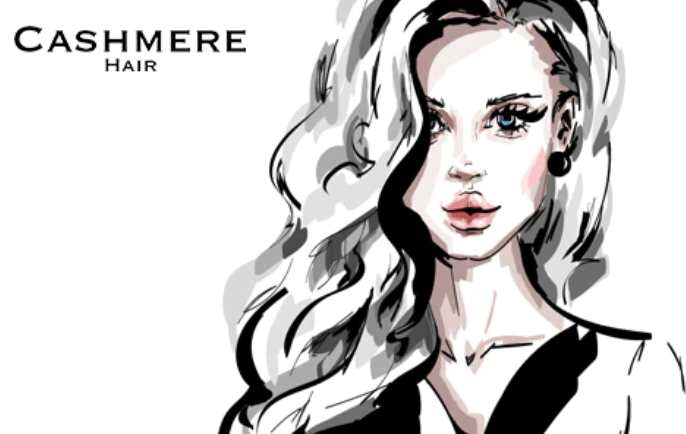 There's nothing more fem or fabulous than the gift of beautiful hair. Really, luscious locks are for anyone on your list! I personally want their ponytail piece! Can you say Ariana Grande vibes in an instant?
PLUS Cashmere Hair has beautiful custom artwork to choose from on their gift cards! What a cute stocking stuffer!
Snag one here.
mini waffle maker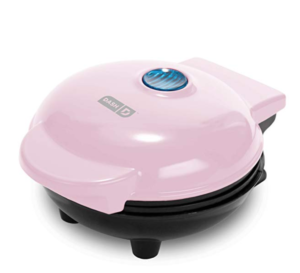 Make your sister swoon over the adorable mini waffles she can whip up on a Saturday morning with this little cutie!
Buy it here.
lash mug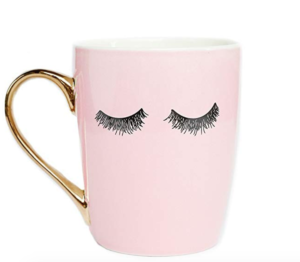 The perfect pink lash mug for your girly girl to sip from while doing her lashes in the morning. I love the gold handle accent!
In fact, all your girlfriends may need one of these! Stock up here.
blush slippers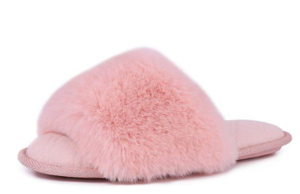 Why not match the mug? Treat your feminine friend to these adorable blush slippers. I can totally see my bestie padding around in these on Christmas morning. Shop them here.
Shopping for your mother, sister, or friend doesn't have to be a stressor, thanks to this super cute holiday gift guide. It's actually a ton of fun! Sometimes, it means you'll find something for yourself too 😉 I hope this little guide inspired you to add a little sparkle to your loved one's holiday season.
Happy Holidays! Now get wrapping.