« Back
2019 The Best Luxurious Gifts For Someone Special
You know the look on someone's face when you gift the perfect gift and their face lights up because you completely hit a home run? When they jump for joy or let out a shriek and inside you're screaming "YES!!" because you did it – you found the perfect gift!

I love that feeling! Gifts can be such a sweet and personal love language when time is taken to find just the right one. Whether you're letting mom know that you really appreciated her putting up with you through high school ;), or your sister to let her know you'll always be best friends even if she steals your clothes. The dad figure in your life that you just want to know his hard work is appreciated? The friend who stuck by your side through thick and thin, the good hair days and the bad?
This list is filled with gifts anyone would love to receive, and all with a sense of luxury. We've hit all different price ranges and a variety of items for her, for the family & for practical around the home gifts…. ok, you ready? Let's get started!
Pssssst…. you've been warned, you may just find the perfect gift for yourself here too! 😉
All Things Cozy
This Barefoot Dreams Robe 
 is an absolute dream. If you haven't experience Barefoot Dreams before, let me be the first to tell you – it is SO soft! Amazing quality that will last and is worth the investment. Every single thing this brand comes out with is simply bliss. Soft, buttery feeling material, and this robe comes in multiple colors. Check out a few more favorite from this brand like this gorgeous and buttery soft throw blanket here, and these lounge pants here.
Here in the northwest a good pair of slippers are a must have staple item in the fall/winter months! There's nothing like throwing on a robe and cozy slippers to relax and get into cozy mode at home. Check out these gorgeous creme knitted ones here, and for the girl who loves the glam, check out these blush sparkle Uggs here!
These Voluspa candles are well known in the candle world, you may have seen them at Anthropologie! Their containers are beautiful and I know many who re-use them as pen holders or decor on their desk/shelves! These candles are high quality with beautiful scents. They burn evenly and will surely bring a vibrant aroma to your home. Nothing like a candle light flicker! 
For The Home
This Deacory gold flatware set is simply stunning. Wow. Perfect as a housewarming gift or anyone who loves their home decor. For myself, flatware is something I love and appreciate but won't necessarily buy to spoil myself – I love this gift because it's practical, something that will be used everyday but also feels special and luxurious. They also have a pure gold set, and a white and gold set too.
Enter, my husbands favorite Christmas present he's ever received… the Nespresso Coffee With a Milk Frother! He got a Nespresso machine about 4 years ago and it's still his favorite home appliance. A simple, easy to use machine with high quality coffee, a milk   to make the perfect latte, this gift is perfect for the coffee lover in your life! (Comes in a variety of colors.)
Tip: If they have a Nespresso machine already, a great stocking stuffer is the pods! Our favorite variety pack here. 
For the essential oil lover in your life, here is a gorgeous white diffuser! This is a smaller sized one, perfect for bathrooms, bedrooms, or travel. I love the design 
and that it has 7 different LED light options as well as three different time modes.
All Good Hair Days
Where technology meets hair, meet the Dyson Supersonic Hair Dryer! This set comes with 3 different magnetic attachments, suitable for all hair types. It's sleek design is not only lightweight, but it also promotes fast hair drying time and precise styling! It decreases heat damage – win win for the hair lover in your life!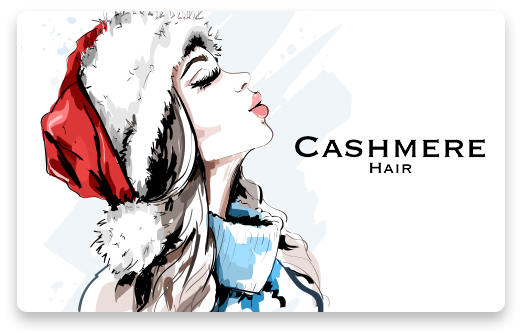 Unsure of what shade your hair loving gal is? Grab one of these gorgeous holiday Cashmere Hair Gift Card's! Hair extensions are by far my favorite beauty product because they instantly make me feel like a million bucks and make every hairstyle better!
Tech & Entertainment
For the one who works hard or simply needs permission to rest – enter the Miko Shiatsu Foot Massager! Honestly this one anyone can appreciate, who doesn't want to come home to a nice heated foot massage to release the tension of the day?!
 A major luxury gift for the one who loves design.. and entertainment! These Frame TV's are incredible – turn on to watch your favorite Netflix series, and turn it off to look like a picture frame! You can also get this with the option of an actual frame around the TV to look like a true picture frame. Incredible!
Say hello to the newest edition in the Amazon Echo family…. the Amazon Echo Show 8! My husband won an Amazon Echo at a Christmas party and to be honest we didn't know what it was or how much use we would get out of it!
Endless ways to utilize this home device, use it to connect with family/friends using video calls that live out of town, track Santa (our favorite during the holiday's!), play music, ask questions, check the weather,  cook alongside step by step recipe's, the list goes on! This is a really fun gift that with so many options I think anyone would enjoy!

There's nothing like finding the perfect gift or two for that someone special. We hope you found this to be a helpful resource to your shopping this year!